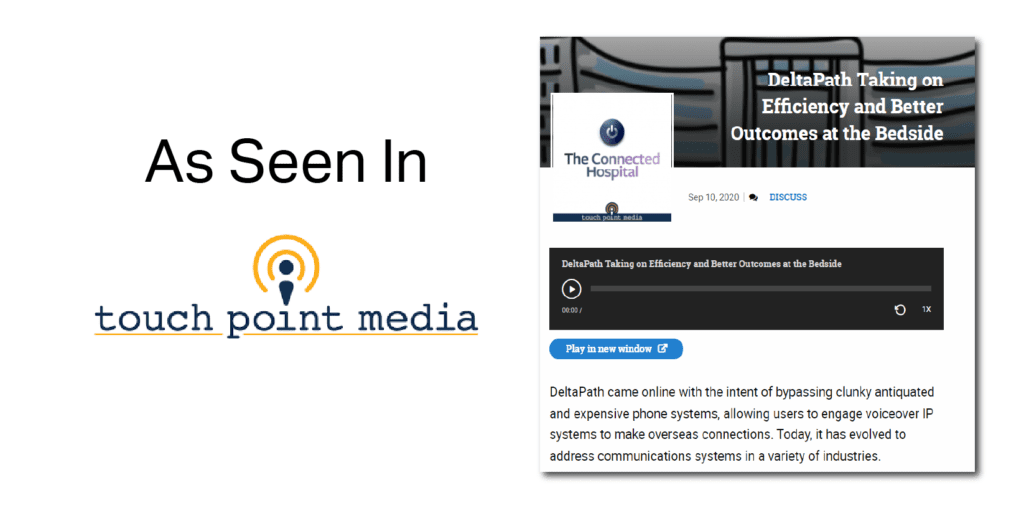 Listen to the podcast:
Deltapath came online with the intent of bypassing clunky antiquated and expensive phone systems, allowing users to engage voiceover IP systems to make overseas connections. Today, it has evolved to address communications systems in a variety of industries.
And health care is centerstage as they look at how their technology can being more clarity and facility when patients are in distress.