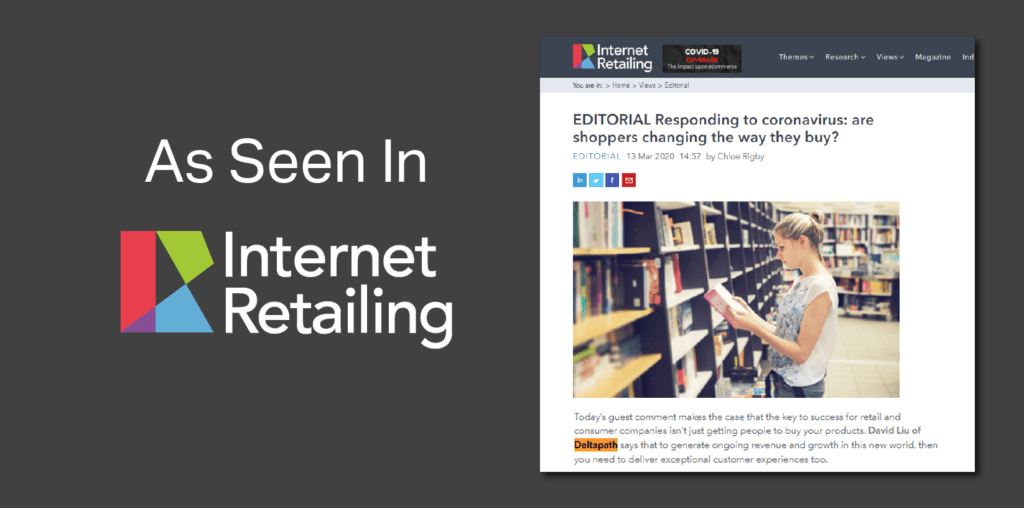 In today's InternetRetailing newsletter, we're reporting on the way that shoppers are responding to the coronavirus outbreak. Exclusive RetailX research has asked consumers about how their attitudes to Covid-19 and how it's changing the way they shop. We have the first insights from the survey today, and plan to map changing attitudes and behaviours, two weeks at a time. Read more about the RetailX Coronavirus Consumer Confidence Tracker here.
We also map the retail response to coronavirus through our rolling story on how the pandemic is affecting retailers and brands that sell in the UK, from Amazon, Adidas and Annoushka through to WH Smith, by way of Deliveroo. And we have guest analysis from Javier Colado at Everbridge, who argues that now is the time for retailers to ask themselves whether they have initiatives in place to ensure complete visibility of coronavirus across all the parts of the business that could be impacted.
But although the pandemic is bringing concern and change to many, we also continue to report on everything else that matters to multichannel and ecommerce retailers. Today we report as the Adidas and Puma brands both this week report how many of their sales are direct-to-consumer,and especially online. A third of Adidas sales are now direct to their customers, and about a quarter at Puma.
Shopping centre operator Intu is fighting to survive short-term after reporting losses of £2bn. If it does, it will be planning to change the way it does business long-term, in line with changing consumer behaviour. We take a look at its plans.
And from our European coverage, we report as Carrefour and Zalando unveil new circular economy initiatives.
Today's guest comment makes the case that the key to success for retail and consumer companies isn't just getting people to buy your products. David Liu of Deltapath says that to generate ongoing revenue and growth in this new world, then you need to deliver exceptional customer experiences too.