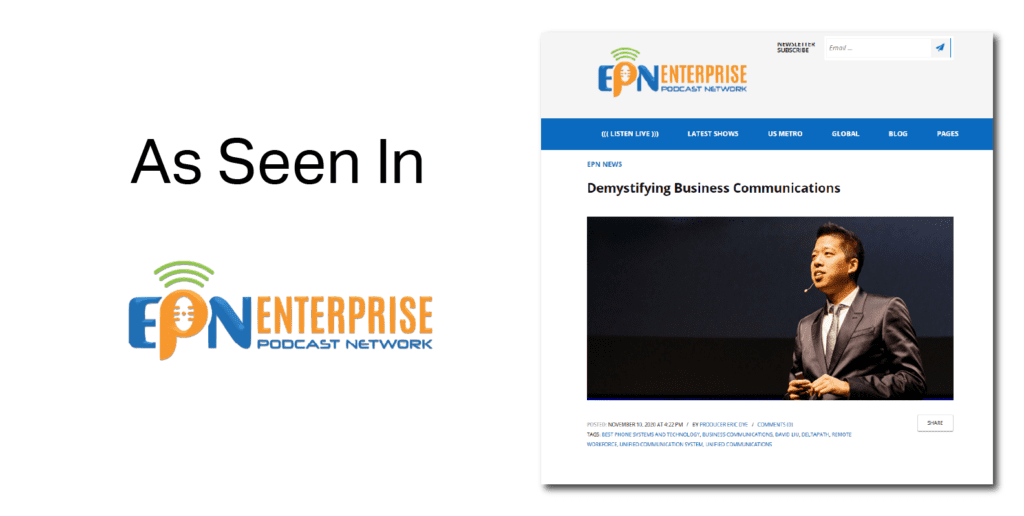 Listen to the podcast:
David Liu, Founder and CEO of Deltapath, the leading unified communications company joins Enterprise Radio to break down the best phone systems and technology for managing a global or remote workforce.
Listen to host Eric Dye & guest David Liu discuss the following:
Deltapath is a Unified Communications company, many businesses are using Unified Communications for their business communication strategy and have no idea – can you tell us what Unified Communications is?
Now more than ever, businesses are looking to develop a remote workforce in order to continue operations during the pandemic. When setting your operations up for a remote workforce, where should businesses start?
At the start of the pandemic, most companies planned to work remotely only in the short-term. However, many businesses are seeing remote workforces can be successful and are viewing this as the "new normal". How can businesses implement a unified communication system that plans for a growth strategy rather than looking at it as a temporary solution?
How can businesses create a virtual environment that fosters teamwork and collaboration?
Deltapath has been managing a global workforce long before it was mainstream, what advice do you have for other business owners to help their teams transition?